DataPlus will develop data entry, database programming, data handling, reporting, data
handling, reporting, and business processes designed around your companies specific needs. We give your company quality, security, confidentiality, and a quick turn-around.
Security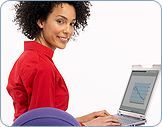 Our professional U.S. work force includes experienced database programmers, and data entry personnel. All services are performed locally and under our direct supervision.

Our company has been offering custom data entry service, MS Access consulting and database development services since 1992 and is located in Atlanta, Georgia, USA. We stand out from other companies by giving our customers the best outsourcing and support service. Companies trust us to responsively establish data entry processes that relieve them of administrative burdens.

Specializing in accurate data entry from any format--hand written originals, typed copy, online sources or scanned images. We can integrate document scanning services and customized processes into your project.
We carefully and cost effectively handle
data entry
, custom programming and business process projects. Please read our company Case Studies to learn how we might assist you. Your company's needs may be different, but we remain your best outsourcing choice in a data and document intensive world.
Kids Club Applications This name brand company, was drowning in applications for their Kids Club. A data entry company to outsource their database development to with accuracy, security and value-added service was needed ...

Public Records A well-known company that provides background information possesses a trustworthy reputation in the United States. When changing data entry services companies they considered the importance of accuracy and security ...

Police Accident Reports On being awarded this companies project to key 500,000+- police accident reports from all states, our team went to work designing data entry processes to validate vehicle identification numbers (VIN) and accurately collect crash report details, mindful of the critical nature of the companies ...
Please contact us to discuss how we can
help with your project:
(770) 241-5452